Infection control has always been a top priority for our practice, and you may have seen this during your visits to our office. Our infection control processes are made so that when you receive care, it's both safe and comfortable.
Our office follows infection control recommendations made by the Alberta Dental Association and College (ADA&C), Health Canada and the Canadian Centre For Occupational Health and Safety (CCOHS).
We want to tell you about the infection control procedures we follow in our practice to keep patients and staff safe.
To ensure the health and well-being of our patients and team members, we have installed 2 different types of air purifiers at our dental office. Both of these are manufactured by the Canadian company, Surgically Clean Air.
CASCADE WHITE - The Cascade White is the first unit you will see when you enter our office. We have placed this in the waiting area because this is the largest room in our office. The Cascade White is able to filter up to 576 cubic feet per minute.

The Cascade White filter has 6 stages of filtration including UV sterilization, plus two additional negative ion chambers to ensure the air is as fresh as possible. These six filters capture 99.998% of dust particles, pollen, volatile organic chemicals (VOCs), mold, allergens, viruses, odors (like formaldehyde and smoke), bio-aerosols, laughing gas, and many other pollutants that are found in the inside air. The negative ion generator makes the indoor environment feel more pure, clean, and energized.
JADE - The Jade filter is what you will find in each of our operatories. The Jade filters still have the same 6 stage filtering system and will move 383 cubic feet per minute. This means the Jade will filter all the air in a 10 x 10 room in about 2 minutes.
Both of these filters perform their duties without being loud, (an industry-leading low level of about 55DB) or creating a "breeze" that can be uncomfortable for our patients.
Some additional changes you may also see when it is time for your next appointment. For example:
Our office will communicate with you beforehand to ask some screening questions. You'll be asked those same questions again when you are in the office. We will not allow patients to enter our office who have symptoms or have traveled outside of Canada in the last 2 weeks.
We have hand sanitizer that we will ask you to use when you enter the office. You will also find some in the reception area and other places in the office for you to use as needed.
You may see that our waiting room will no longer offer magazines, children's toys and so forth, since those items are difficult to clean and disinfect.
In the interest of physical distancing, we are advising all adult patients to attend the office alone to prevent crowding.
Appointments will be managed to allow for social distancing between patients. That might mean that you're offered fewer options for scheduling your appointment.
We will do our best to allow greater time between patients to reduce waiting times for you, as well as to reduce the number of patients in the reception area at any one time.
For our safety and yours, we currently cannot accept walk-ins.
We look forward to seeing you again and are happy to answer any questions you may have about the steps we take to keep you, and every patient, safe in our practice. To make an appointment, please call our office at (403) 382‑2273.
So come on in to get your dental work done and enjoy Surgically Clean Air!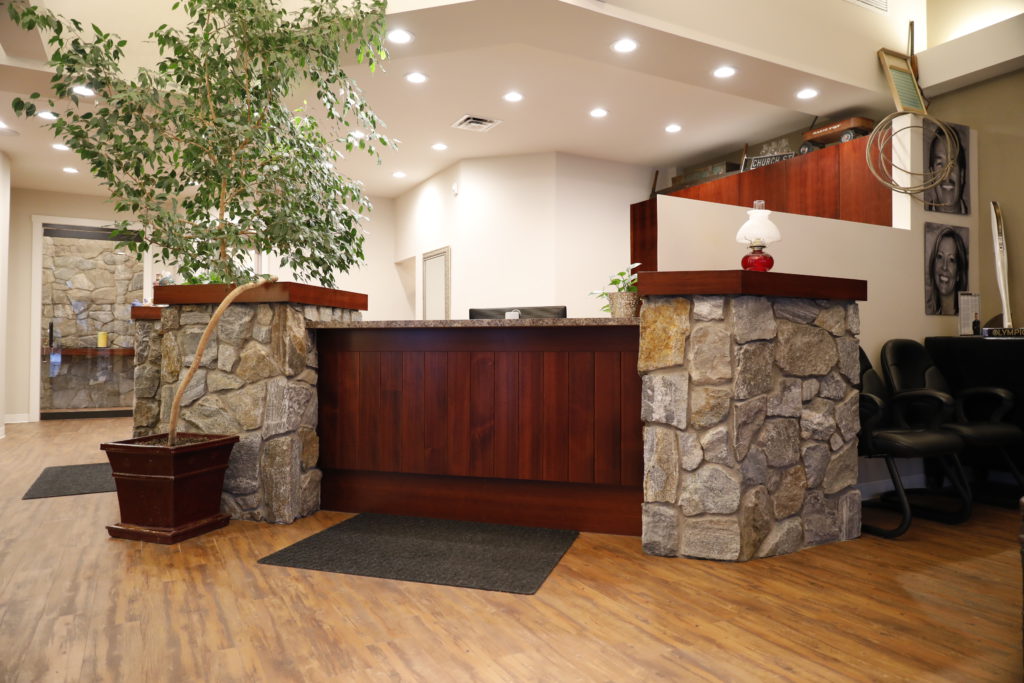 Signs of Gum Disease
Gum disease does not have to lead to tooth loss. You can restore the health of your gums with good oral hygiene practices and support from your dental team.
Gum disease can affect anyone. It can be hard to diagnose it as it does not usually cause pain. When it does, it's most likely in its advanced stages already.
At our dental office in Lethbridge area, we evaluate your gums and teeth as part of your routine dental checkup.
Gingivitis or early gum disease can show up at any age. Healthy gums are pink, firm, and they do not bleed. Here are signs of gingivitis to look out for: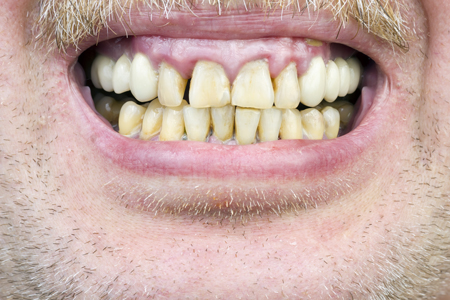 Gums turning red or blue
Swelling
Pain in the area
Persistent bad breath
Bleeding when you brush or floss
The symptoms may vary for periodontitis or gum disease in its advanced stage:
Receding gums
Loose teeth
Pus in the gum area
Changes in how your upper and lower teeth come in contact with each other


Are You In Pain?
Contact us if you have a dental emergency!
How Gum Disease Occurs
Bacteria on the teeth and gums cause gum disease. They feed on sugars in the food and beverages you consume and produce toxins. These toxins cause gum irritation, tenderness, and sensitivity. When not treated, the gums can pull away from the teeth.
Daily habits and existing health conditions can contribute to the development of gum disease. Not cleaning your teeth properly, missing dental hygiene cleanings, smoking, having a history of gum disease in the family, and an unhealthy diet can increase your risk for gum disease.
Taking certain medications may also make a person more susceptible to gum issues.
Gum Disease Treatments
Prevention is still the best solution to gum disease. But if it occurs, seeking immediate treatment is key to beating it. That's why early detection is crucial so you can prevent permanent damage to your gums and avoid tooth loss.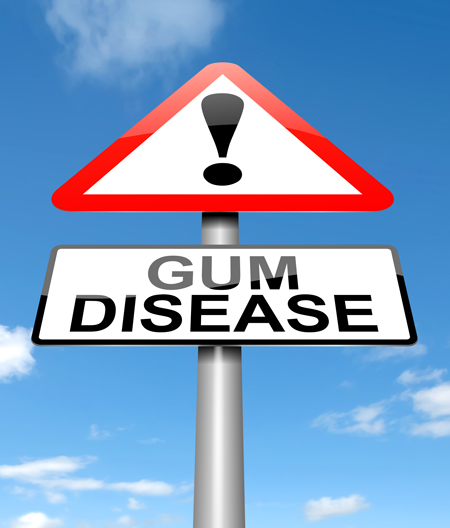 Boosting your oral hygiene habits and making changes to your lifestyle can reverse early gum disease.
Proper brushing at least twice a day
Flossing at least once a day
Avoiding smoking as it weakens your immune system and also slows down healing
Seeing your dental hygienist and dentist regularly for check-ups and cleaning
Taking antibiotics to contain and fight the infection
Using an antibacterial toothpaste to help minimize plaque and tartar buildup
If the gum disease is serious, you'll need more than ramping up your dental care. Your dentist may refer you to a periodontist and you may also require surgical treatments.
Here are some treatments for periodontitis:
Root planing and scaling
Getting rid of the pockets that have formed between teeth and gums through a procedure called a gingivectomy.
Cleaning the roots of a tooth with a flap procedure
Removing severely damaged or loose teeth
Taking antibiotics and other medications to stop the infection
After completing your periodontal treatment, you'll need to commit to preventive oral hygiene practices at home and the dental office.
At Cool Dental, we recommend visiting the dental office more frequent so we can monitor the condition of your gums.
If you're starting to notice signs of gum disease, don't panic. Contact us at (403) 382-2273 to schedule a checkup with a Lethbridge dentist.
Gum Disease and Your Overall Health
Gum disease is linked to heart disease, diabetes, and other medical conditions. Its impact is not only limited to your oral health so don't ignore it.
Prevent gum issues before they happen. Visit our dental office in Lethbridge to learn more about gum disease prevention and treatments.
SMILES TRANSFORMED
From dental implants to dentures,
see some successful cases by Dr. Karstan Lachman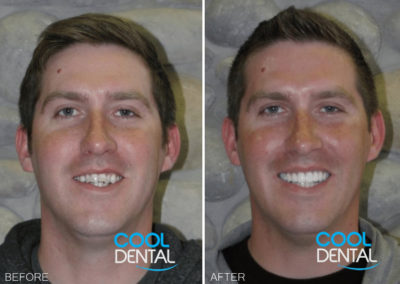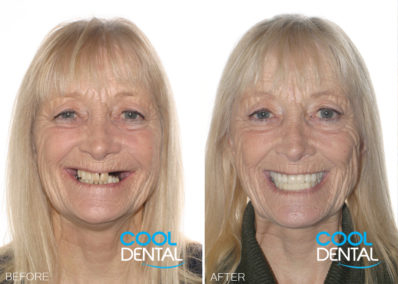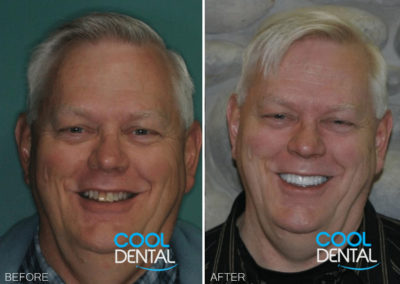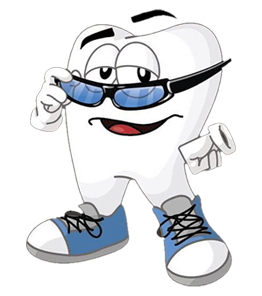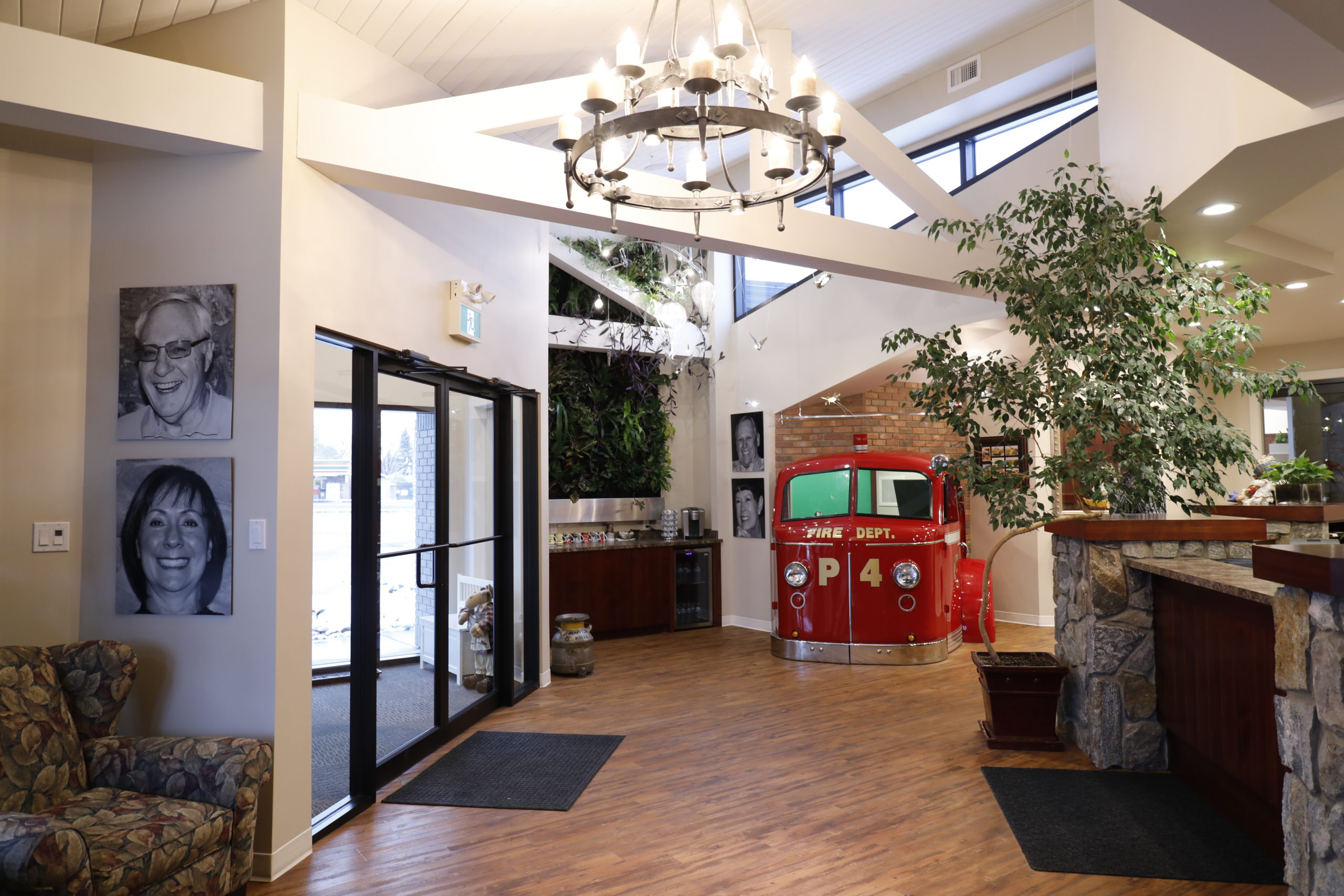 Are you ready for a new dental experience?
This website uses cookies.