COVID -19 update • Your health and well-being continues to be our top priority.
COVID -19 update • Your health and well-being continues to be our top priority.
Infection control has always been a top priority for our practice, and you may have seen this during your visits to our office. Our infection control processes are made so that when you receive care, it's both safe and comfortable.
Our office follows infection control recommendations made by the Alberta Dental Association and College (ADA&C), Health Canada and the Canadian Centre For Occupational Health and Safety (CCOHS).
We want to tell you about the infection control procedures we follow in our practice to keep patients and staff safe.
To ensure the health and well-being of our patients and team members, we have installed 2 different types of air purifiers at our dental office. Both of these are manufactured by the Canadian company, Surgically Clean Air.
CASCADE WHITE - The Cascade White is the first unit you will see when you enter our office. We have placed this in the waiting area because this is the largest room in our office. The Cascade White is able to filter up to 576 cubic feet per minute.

The Cascade White filter has 6 stages of filtration including UV sterilization, plus two additional negative ion chambers to ensure the air is as fresh as possible. These six filters capture 99.998% of dust particles, pollen, volatile organic chemicals (VOCs), mold, allergens, viruses, odors (like formaldehyde and smoke), bio-aerosols, laughing gas, and many other pollutants that are found in the inside air. The negative ion generator makes the indoor environment feel more pure, clean, and energized.
JADE - The Jade filter is what you will find in each of our operatories. The Jade filters still have the same 6 stage filtering system and will move 383 cubic feet per minute. This means the Jade will filter all the air in a 10 x 10 room in about 2 minutes.
Both of these filters perform their duties without being loud, (an industry-leading low level of about 55DB) or creating a "breeze" that can be uncomfortable for our patients.
Some additional changes you may also see when it is time for your next appointment. For example:
Our office will communicate with you beforehand to ask some screening questions. You'll be asked those same questions again when you are in the office. We will not allow patients to enter our office who have symptoms or have traveled outside of Canada in the last 2 weeks.
We have hand sanitizer that we will ask you to use when you enter the office. You will also find some in the reception area and other places in the office for you to use as needed.
You may see that our waiting room will no longer offer magazines, children's toys and so forth, since those items are difficult to clean and disinfect.
In the interest of physical distancing, we are advising all adult patients to attend the office alone to prevent crowding.
Appointments will be managed to allow for social distancing between patients. That might mean that you're offered fewer options for scheduling your appointment.
We will do our best to allow greater time between patients to reduce waiting times for you, as well as to reduce the number of patients in the reception area at any one time.
For our safety and yours, we currently cannot accept walk-ins.
We look forward to seeing you again and are happy to answer any questions you may have about the steps we take to keep you, and every patient, safe in our practice. To make an appointment, please call our office at (403) 382‑2273.
So come on in to get your dental work done and enjoy Surgically Clean Air!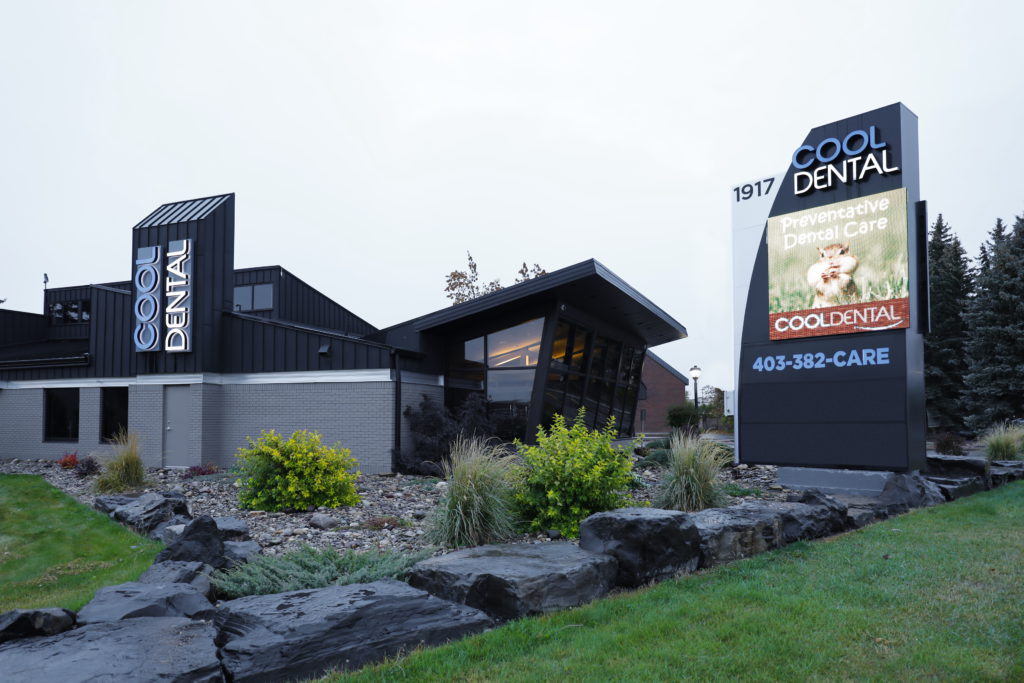 Isolite
Lethbridge Dental Care Centre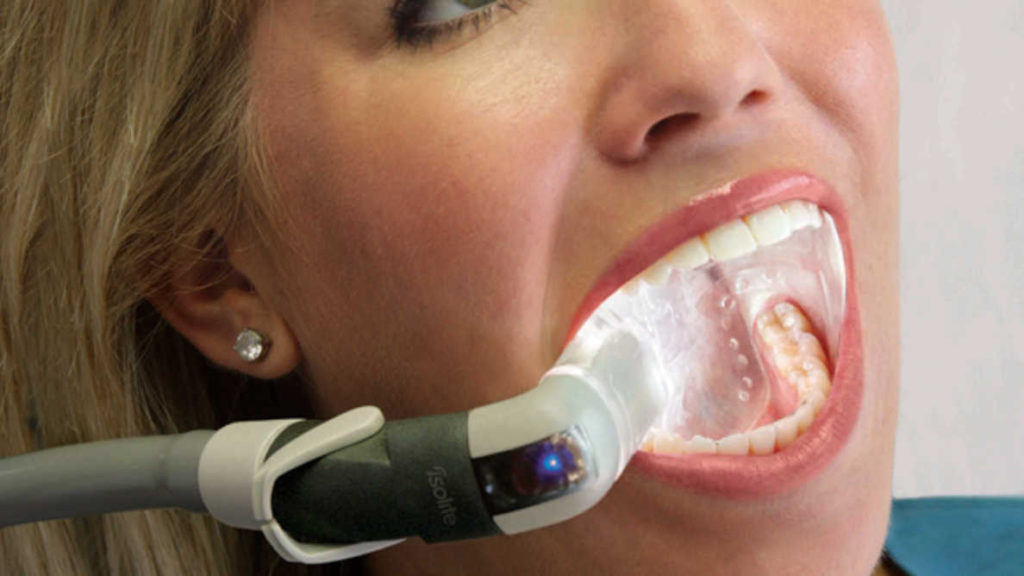 What is Isolite?
Do you dislike dental procedures because of associated discomfort? For instance, having to keep your mouth open for a long period of time?
Here at Cool Dental in the Lethbridge area, we're aware of the challenges that patients and dental professionals experience during procedures. We strive to invest in solutions that can reduce these struggles and increase patient comfort.
One device that helps us make patients feel more comfortable is the Isolite dental isolation system. This simple tool can perform several jobs at once. Most importantly, it enhances the dental chair experience for patients and dental professionals alike.
The Isolite is a multi-awarded hands-free suction and retraction unit. It's a patented mouthpiece made of hypoallergenic, polymer material. It's available in 6 different sizes, including one for children, to ensure a proper fit.
Isolite helps keep your mouth open during dental procedures. It also retracts the tongue, protects the cheek, and guards your airway. It eliminates the need for constant spitting as the suction removes liquid, keeping the mouth dry and preventing contamination.
Isolite is flexible and is easy to fit into the mouth. It also provides a place to rest your jaw. Overall, it helps improve safety and enhances productivity during procedures.
How does the Isolite work?
Isolite helps provide an ideal working space for you and your dentist. It allows for more accurate and successful procedures. Here's how this dental innovation works:
Illumination. It comes with bright illumination, giving your dentist a clearer view of your mouth. It gets rid of the need to keep adjusting overhead lighting. It also allows you to relax in the dental chair, not having to move your head often to help your dentist see your mouth better.
Tongue retraction and airway protection. Your dentist won't have to battle with your tongue movements throughout the procedure. The Isolite keeps it out of the way with its retraction function, providing a seamless workflow for your dental team, and preventing you from inhaling or swallowing contaminants.
Continuous evacuation. The Isolite works better than a rubber dam or manual suction in keeping the mouth dry. It offers a hassle-free experience as you no longer have to get up several times to spit excess saliva in your mouth. It eliminates interruptions, which helps shorten your overall treatment time.
Benefits of using Isolite
Here are a few of the benefits of using the Isolite dental isolation system:
Offers complete isolation of your tongue, without needing additional hands.
Made of soft and flexible latex-free plastic that's convenient to wear.
Helps reduce your overall chair time.
Makes your overall dental experience a lot more pleasant.
Gives your dentist total control of your mouth during procedures.
Gets rid of common causes of delay during procedures, such as swallowing and spitting.
See the Isolite in action today in Lethbridge, AB
Learn more about the Isolite and other tools we're using to help patients enjoy a positive dental experience.
Contact us today at Cool Dental in the Lethbridge area to schedule your visit.
We're excited to show you how this dental innovation helps us provide you with better quality of care.
SMILES TRANSFORMED
From dental implants to dentures,
see some successful cases by Dr. Karstan Lachman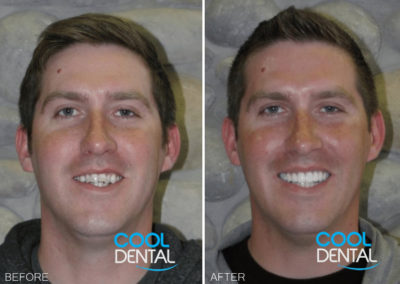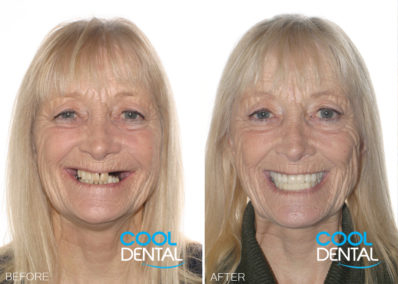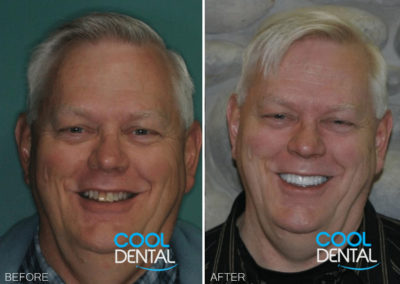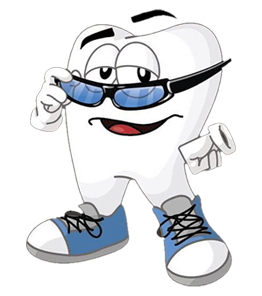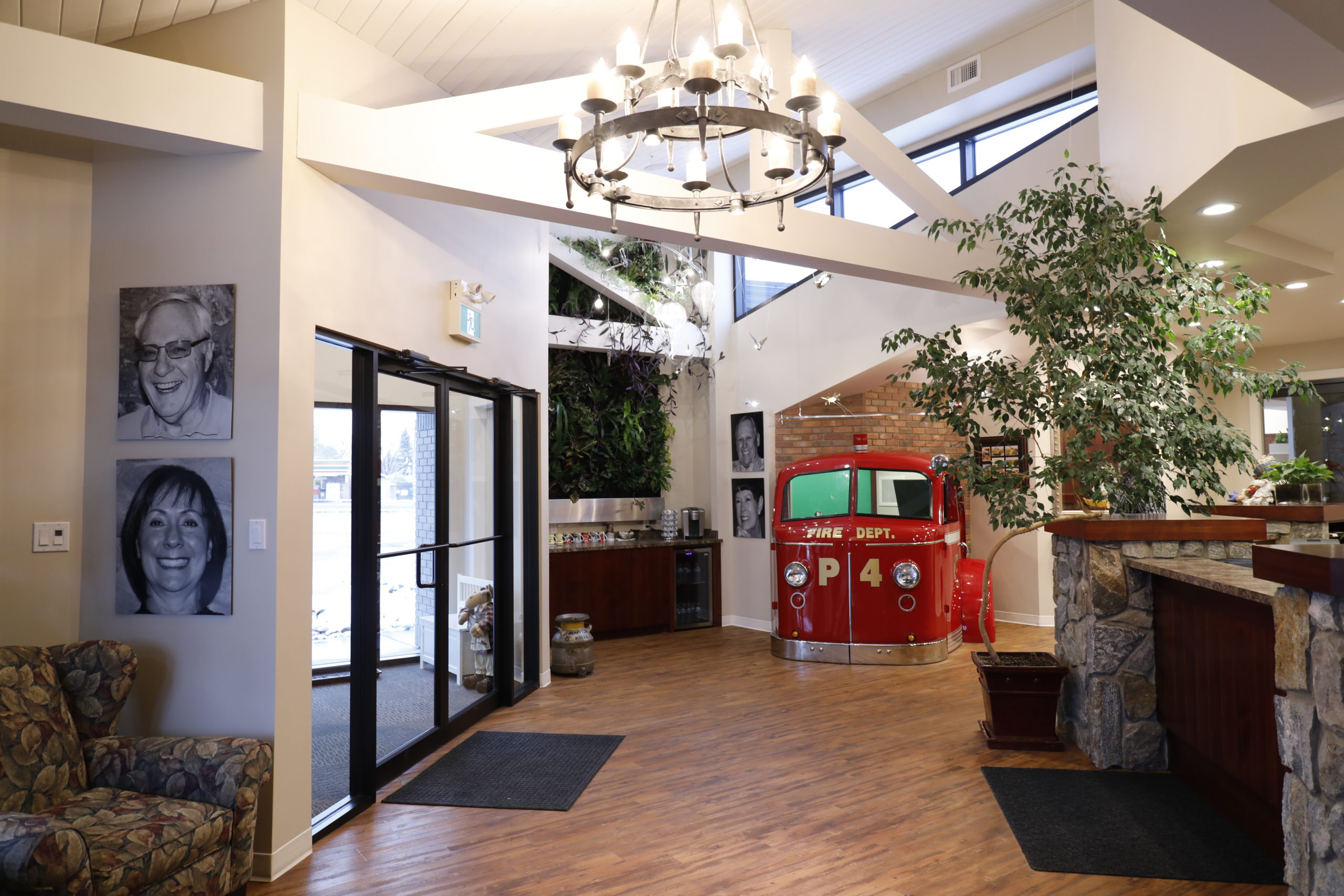 Are you ready for a new dental experience?

HOURS
Monday - Friday7:00am - 3:00pm
All Services Provided By General Dentists
This website uses cookies.