COVID -19 update • Your health and well-being continues to be our top priority.
COVID -19 update • Your health and well-being continues to be our top priority.
Infection control has always been a top priority for our practice, and you may have seen this during your visits to our office. Our infection control processes are made so that when you receive care, it's both safe and comfortable.
Our office follows infection control recommendations made by the Alberta Dental Association and College (ADA&C), Health Canada and the Canadian Centre For Occupational Health and Safety (CCOHS).
We want to tell you about the infection control procedures we follow in our practice to keep patients and staff safe.
To ensure the health and well-being of our patients and team members, we have installed 2 different types of air purifiers at our dental office. Both of these are manufactured by the Canadian company, Surgically Clean Air.
CASCADE WHITE - The Cascade White is the first unit you will see when you enter our office. We have placed this in the waiting area because this is the largest room in our office. The Cascade White is able to filter up to 576 cubic feet per minute.

The Cascade White filter has 6 stages of filtration including UV sterilization, plus two additional negative ion chambers to ensure the air is as fresh as possible. These six filters capture 99.998% of dust particles, pollen, volatile organic chemicals (VOCs), mold, allergens, viruses, odors (like formaldehyde and smoke), bio-aerosols, laughing gas, and many other pollutants that are found in the inside air. The negative ion generator makes the indoor environment feel more pure, clean, and energized.
JADE - The Jade filter is what you will find in each of our operatories. The Jade filters still have the same 6 stage filtering system and will move 383 cubic feet per minute. This means the Jade will filter all the air in a 10 x 10 room in about 2 minutes.
Both of these filters perform their duties without being loud, (an industry-leading low level of about 55DB) or creating a "breeze" that can be uncomfortable for our patients.
Some additional changes you may also see when it is time for your next appointment. For example:
Our office will communicate with you beforehand to ask some screening questions. You'll be asked those same questions again when you are in the office. We will not allow patients to enter our office who have symptoms or have traveled outside of Canada in the last 2 weeks.
We have hand sanitizer that we will ask you to use when you enter the office. You will also find some in the reception area and other places in the office for you to use as needed.
You may see that our waiting room will no longer offer magazines, children's toys and so forth, since those items are difficult to clean and disinfect.
In the interest of physical distancing, we are advising all adult patients to attend the office alone to prevent crowding.
Appointments will be managed to allow for social distancing between patients. That might mean that you're offered fewer options for scheduling your appointment.
We will do our best to allow greater time between patients to reduce waiting times for you, as well as to reduce the number of patients in the reception area at any one time.
For our safety and yours, we currently cannot accept walk-ins.
We look forward to seeing you again and are happy to answer any questions you may have about the steps we take to keep you, and every patient, safe in our practice. To make an appointment, please call our office at (403) 382‑2273.
So come on in to get your dental work done and enjoy Surgically Clean Air!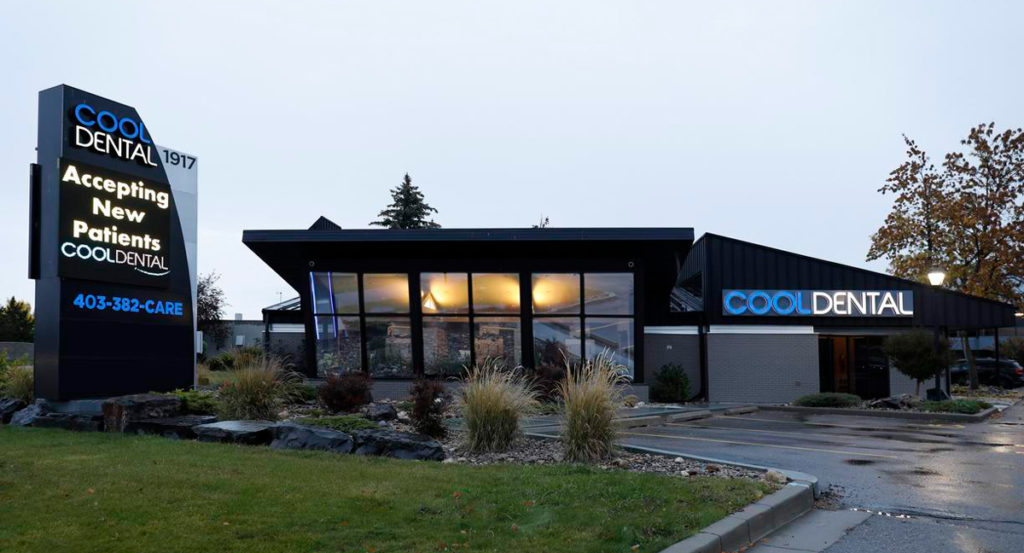 This privacy policy sets out how Cool Dental uses and protects any information that you give when you use the website.
Cool is committed to ensuring that your privacy is protected. Should we ask you to provide certain information by which you can be identified when using this website, then you can be assured that it will only be used in accordance with this privacy statement.
Cool Dental may change this policy from time to time by updating this page.
We may collect the following information:
Name
Contact information including email address
Demographic information such as postcode, preferences
Medical Information
Other information relevant to patient surveys and/or offers
We require this information to understand your needs and provide you with a better service, and in particular for the following reasons:
Internal record keeping
We may use the information to improve our services
We may periodically send promotional emails about new products, special offers or other information which we think you may find interesting using the email address which you have provided
From time to time, we may also use your information to contact you for market research purposed. We may contact you by email, phone, fax or mail. We may use the information to customise the website according to your interests.
We are committed to ensuring that your information is secure. In order to prevent unauthorised access or disclosure, we have put in place suitable physical, electronic and managerial procedures to safeguard and secure the information we collect online.
The use of cookies on our website is a small file which asks permission to be placed on your computer's hard drive. Once you agree, the file is added and the cookie helps analyse web traffic or lets you know when you visit a particular site.
Cookies allow web applications to respond to you as an individual. The web application can tailor its operations to your needs, likes and dislikes by gathering and remembering information about your preferences. A cookie in no way gives us access to your computer or any information about you, other that the data you choose to share with us.
You can choose to accept or decline cookies. Most web browsers automatically accept cookies, but you can usually modify your browser setting to decline cookies if you prefer. This may prevent you from taking full advantage of our website.
Our website may contain links to other websites of interest. However, once you have used these links to leave our website, you should note that we do not have any control over that other website. Therefore, we cannot be responsible for the protection and privacy of any information which you provide whilst visiting such sites and such sites are not governed by this privacy statement. You should exercise caution and look at the privacy statement applicable to the website in question.
You may choose to restrict the collection or use of your personal information in the following ways:
Whenever you are asked to fill in a form on the website, look for the box that you can click to indicate that you do not want the information to be used by anybody for direct marketing purposes.
If you have previously agreed to us using your personal information for direct marketing purposed, you change your mind at any time by writing to or emailing us at [email protected]
We will not sell, distribute or lease your personal information to third parties unless we have your permission or are required by law to do so. We may use your personal information to send you promotional information about third parties which we think you may find interesting if you tell us that you wish this to happen.
If you believe that any information, we are holding on you is incorrect or incomplete, please write or email to us as soon as possible at the above address. We will promptly correct any information found to be incorrect.
SMILES TRANSFORMED
From dental implants to dentures,
see some successful cases by Dr. Karstan Lachman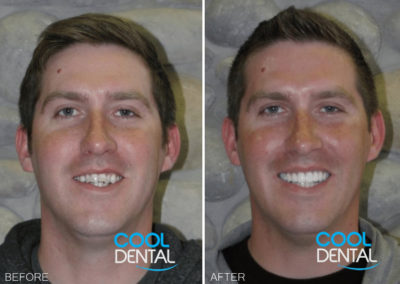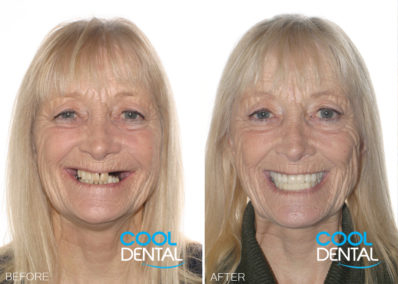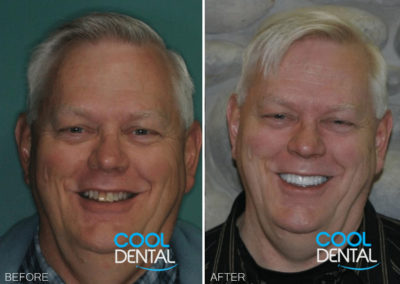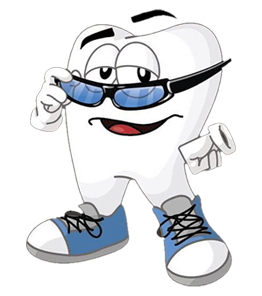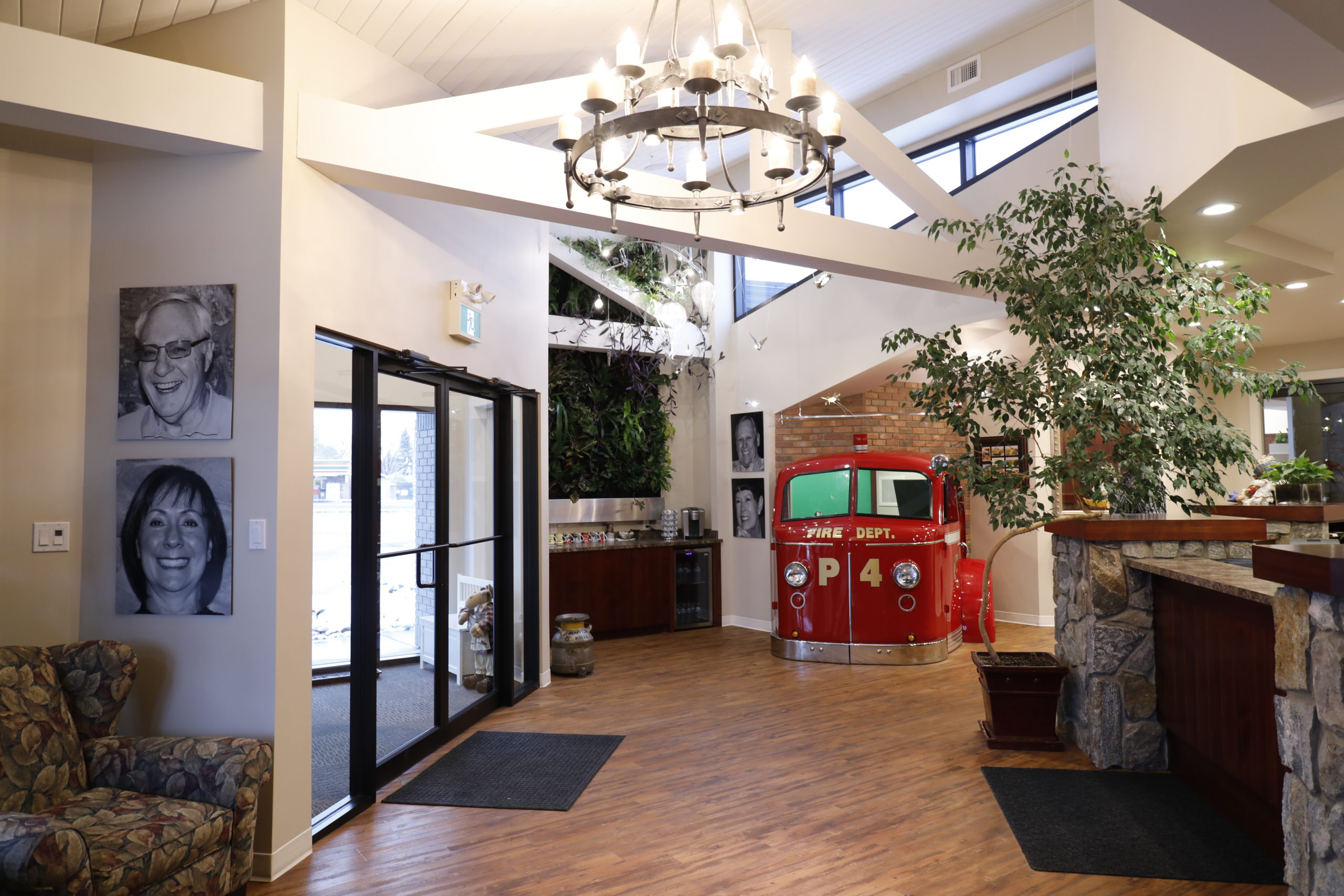 Are you ready for a new dental experience?

HOURS
Monday - Friday7:00am - 3:00pm
All Services Provided By General Dentists
This website uses cookies.