Infection control has always been a top priority for our practice, and you may have seen this during your visits to our office. Our infection control processes are made so that when you receive care, it's both safe and comfortable.
Our office follows infection control recommendations made by the Alberta Dental Association and College (ADA&C), Health Canada and the Canadian Centre For Occupational Health and Safety (CCOHS).
We want to tell you about the infection control procedures we follow in our practice to keep patients and staff safe.
To ensure the health and well-being of our patients and team members, we have installed 2 different types of air purifiers at our dental office. Both of these are manufactured by the Canadian company, Surgically Clean Air.
CASCADE WHITE - The Cascade White is the first unit you will see when you enter our office. We have placed this in the waiting area because this is the largest room in our office. The Cascade White is able to filter up to 576 cubic feet per minute.

The Cascade White filter has 6 stages of filtration including UV sterilization, plus two additional negative ion chambers to ensure the air is as fresh as possible. These six filters capture 99.998% of dust particles, pollen, volatile organic chemicals (VOCs), mold, allergens, viruses, odors (like formaldehyde and smoke), bio-aerosols, laughing gas, and many other pollutants that are found in the inside air. The negative ion generator makes the indoor environment feel more pure, clean, and energized.
JADE - The Jade filter is what you will find in each of our operatories. The Jade filters still have the same 6 stage filtering system and will move 383 cubic feet per minute. This means the Jade will filter all the air in a 10 x 10 room in about 2 minutes.
Both of these filters perform their duties without being loud, (an industry-leading low level of about 55DB) or creating a "breeze" that can be uncomfortable for our patients.
Some additional changes you may also see when it is time for your next appointment. For example:
Our office will communicate with you beforehand to ask some screening questions. You'll be asked those same questions again when you are in the office. We will not allow patients to enter our office who have symptoms or have traveled outside of Canada in the last 2 weeks.
We have hand sanitizer that we will ask you to use when you enter the office. You will also find some in the reception area and other places in the office for you to use as needed.
You may see that our waiting room will no longer offer magazines, children's toys and so forth, since those items are difficult to clean and disinfect.
In the interest of physical distancing, we are advising all adult patients to attend the office alone to prevent crowding.
Appointments will be managed to allow for social distancing between patients. That might mean that you're offered fewer options for scheduling your appointment.
We will do our best to allow greater time between patients to reduce waiting times for you, as well as to reduce the number of patients in the reception area at any one time.
For our safety and yours, we currently cannot accept walk-ins.
We look forward to seeing you again and are happy to answer any questions you may have about the steps we take to keep you, and every patient, safe in our practice. To make an appointment, please call our office at (403) 382‑2273.
So come on in to get your dental work done and enjoy Surgically Clean Air!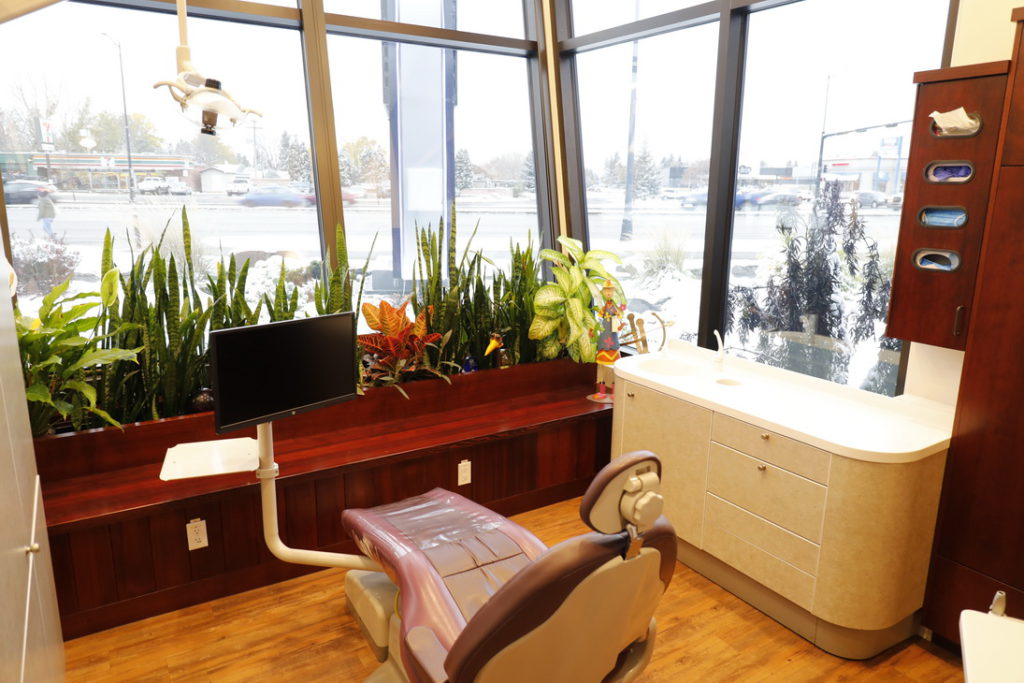 What is TMJ?
Your Lethbridge Family Dentist
TMJ stands for temporomandibular joint.
It connects the jawbone to the skull on both sides of the face. This joint enables you to open and close your mouth, eat, and speak. It's also responsible for the side-to-side movement of the lower jaw.
When you touch the area in front of your ear, below your cheekbone, you're touching the TMJ. Try to open and close your mouth and you'll feel it moving too. If you hear a popping or clicking sound, that could be a sign of a TMJ issue.
Any problem that involves the TMJ - the joint, muscles, and ligaments in the system - is called a temporomandibular joint disorder (TMD).
TMD Symptoms
Aside from the clicking sound, here are other symptoms of a TMD:
Pain in the jaw joints
Pain that reaches your ear
Ear congestion
Pain in your face
Pain in your neck and back
Chewing difficulties
Difficulty opening and closing your mouth
Headaches
TMD symptoms are usually mild and subside on their own. However, some people also experience chronic pain in the TMJ area and this can affect their daily living and well-being.
If your jaw joints are bothering you, call our dental office at (403) 382-2273. Our Lethbridge Dentist, Dr. Lachman, can examine the area and recommend a treatment plan.
TMD Causes
Muscle tension triggered by stress
Teeth grinding or clenching
Injured joint and tissues
Arthritis and other joint diseases
A damaged or shifted disc that cushions the joint
Ill-fitting dentures
Certain habits, such as biting down on hard objects
It can be hard to pinpoint the exact cause of TMD. You may have to coordinate with a team of health professionals to receive various treatments and eliminate TMJ symptoms.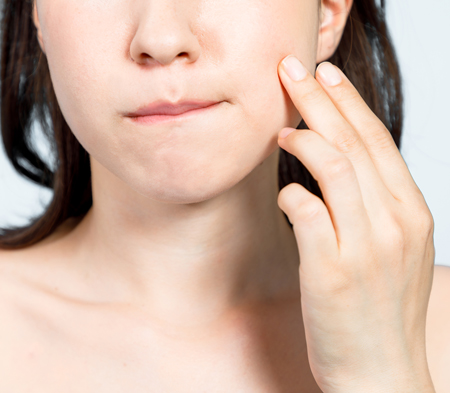 Learn more about TMD Today
The TMJ is a complex system that can be difficult to understand. You probably are confused about where and how to begin treatment.
Our Lethbridge dental office welcomes TMJ patients. We recommend scheduling an initial consultation with Dr. Lachman to learn more.
SMILES TRANSFORMED
From dental implants to dentures,
see some successful cases by Dr. Karstan Lachman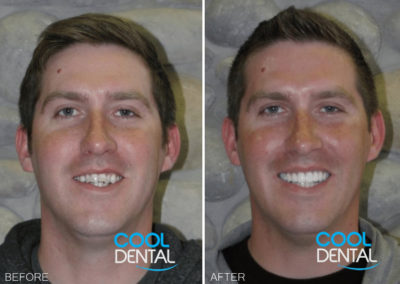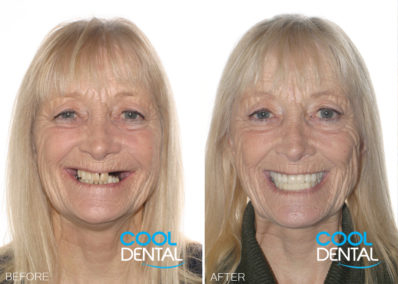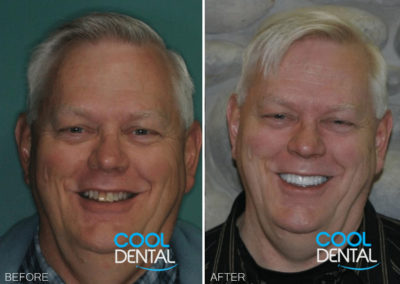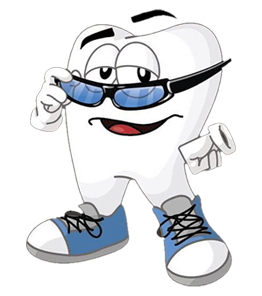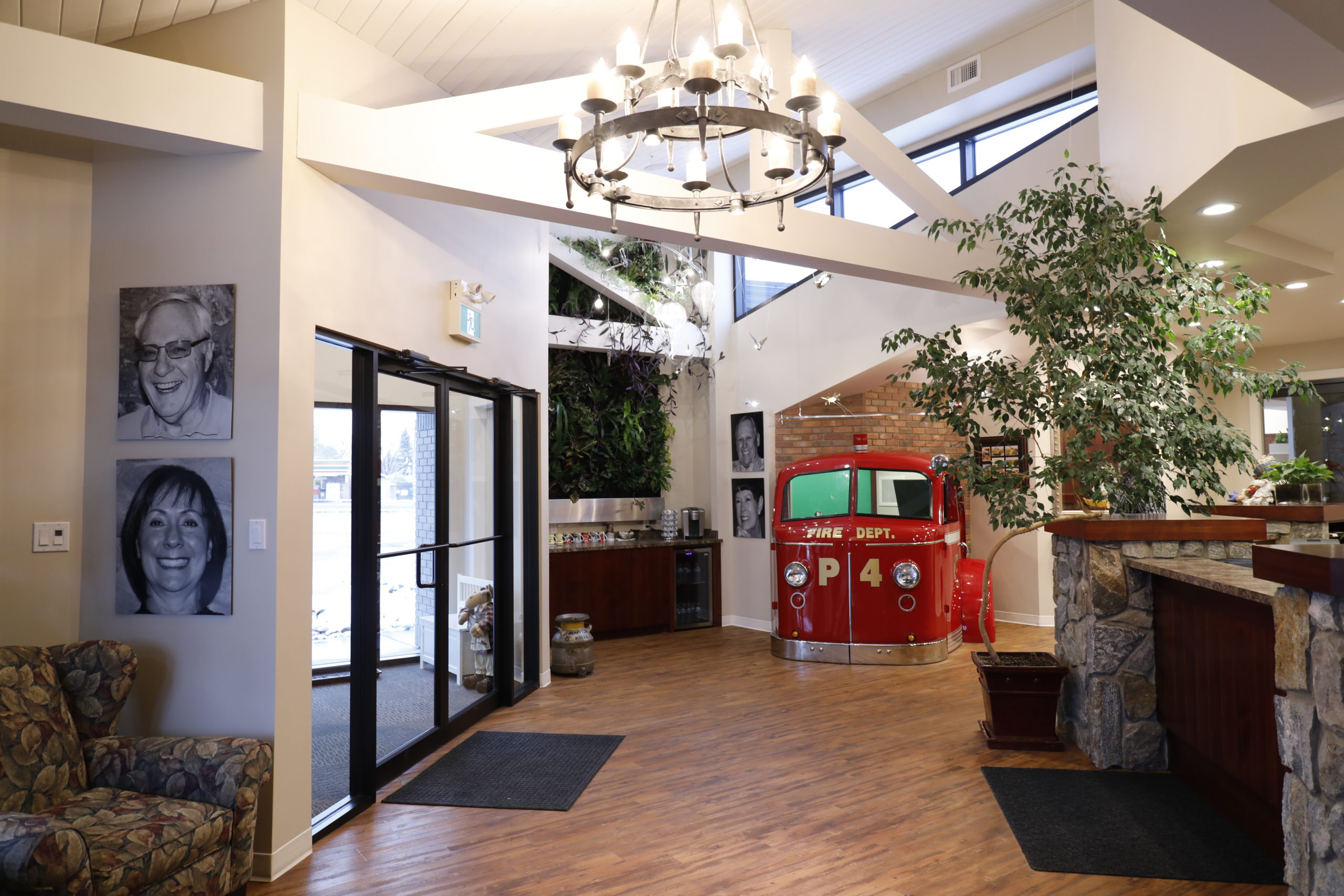 Are you ready for a new dental experience?
This website uses cookies.